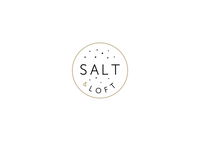 ABOUT US
Salt & Loft provides the Hamptons with an airy environment that unites the community through
food and entertainment all in one lofty space.

Our goal at Salt & Loft is to elevate your dining experience. Our exciting menu features
Mediterranean shared plates, delicious dinner selections, our signature cocktails and a fine
selection of wines, spirits, and classic coffee blends.

Similar to the way that the nearby ocean beckons us to create beautiful summer times, Salt & Loft invites you to create beautiful times with friends and family.
Salt & Loft will enhance your Hamptons experience.
Come and create special memories with us!